business
Nov. 1, 2022
NEO SENOKO
Govt projects hang on balance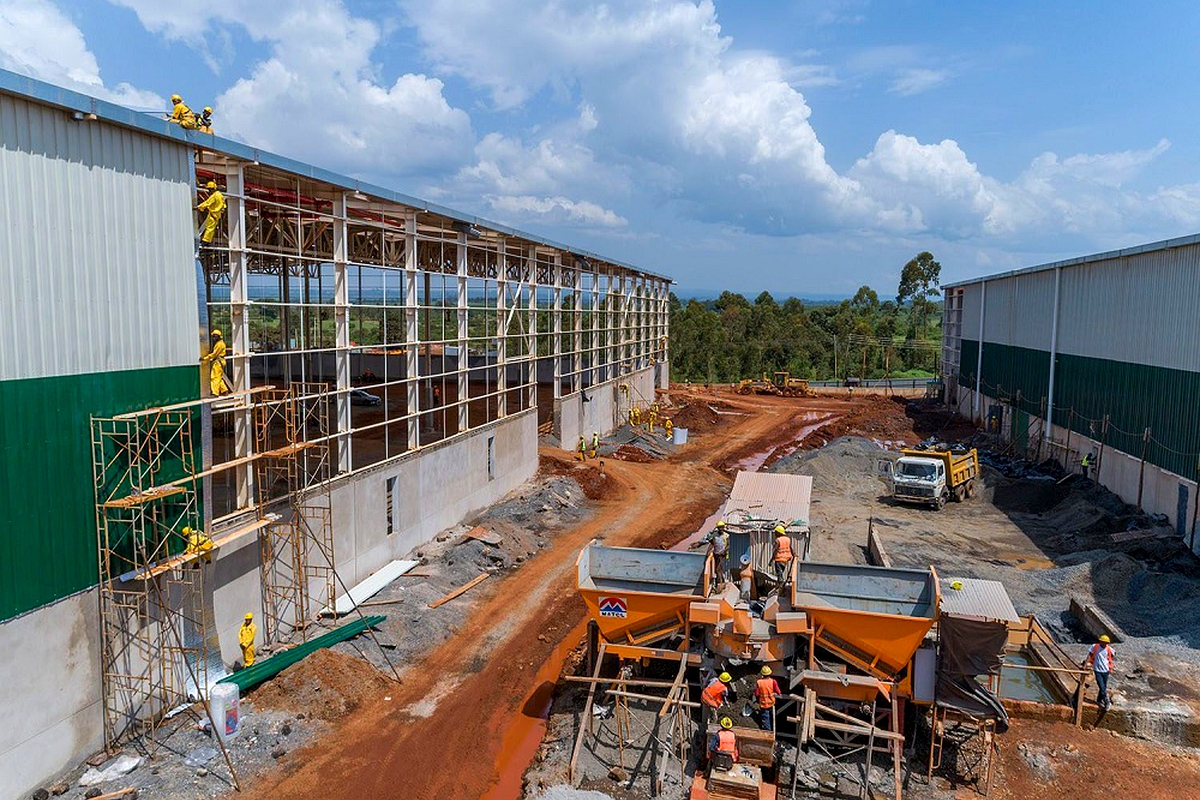 The Ha Belo Industrial Estate project
Shocks including COVID-19 pandemic and climate-induced storms cannot be overlooked

Some government projects have been completed while others are nearing completion
Metro Audio Articles
Catch our weekly audio news daily only on Metro Radio Podcast News.
listen now
SEVERAL major government projects that have been dragging for years are set for completion under the new regime.
The previous government failed to complete a number of its projects within, the scheduled time partly due to workers' strikes, financial hiccups as well as the absence of political will among other things.
Shocks that include the COVID-19 pandemic and climate-induced storms can also not be overlooked.
As a result, the new administration shall be faced with the mammoth task of completing most of the projects before mapping its own direction.
Some of the biggest projects include the 91km Mpiti to Sehlaba Thebe road and its extension of 30km.
According to the handover report by the previous regime to the newly elected one, the physical overall progress of the project is currently at 44.72 percent. Only 46km of roadbed (G10) has been completed among others.
Another big project of the road between Ha Marakabei and Monontša is also far from completion with only 45 percent of physical progress made so far, while 48km of roadbed completed.
The Belo industrial electrification project is also far from completion despite the fact that it was projected to be completed in two months period.
"The project was launched in August 2021 and its implementation period is scheduled for 18 months and is anticipated to be completed in February 2023," the handover report showed.
The project provides electricity to 16 factory shells, and 1 200 households (Liqalaneng, Morifi, Ha Majara, and Marallaneng). It also includes 11 schools, one health facility, 21 shops, and two agricultural facilities.
"Currently, the main activities are the construction of a 33/11kV sub-station in Khukhune, Botha-Bothe a ring of 40km of 33kV line from Khukhune to Belo and from Hlotse to Ha Belo," the report added.
Enjoy our daily newsletter from today
Access exclusive newsletters, along with previews of new media releases.
On a lighter note, however, some government projects have been completed while others are nearing completion.
In the past two years, the government launched approximately 20 electrification projects. The total number of households connected is approximately 8, 500, with a total amount of M190 million. Out of these projects, nine have been completed while 11 are in progress.
The government has also concluded its first-ever Independent Power Producer with a company called 1Power, an international company that will invest in an average of 20MW solar station in Ha Ramarothole. This project should open avenues for the private sector to take meaningful stakes in the roll-out of infrastructure projects in Lesotho.
METRO WEATHER FORECAST