business
March 12, 2022
STAFF REPORTER
Harmony donates to 288 pupils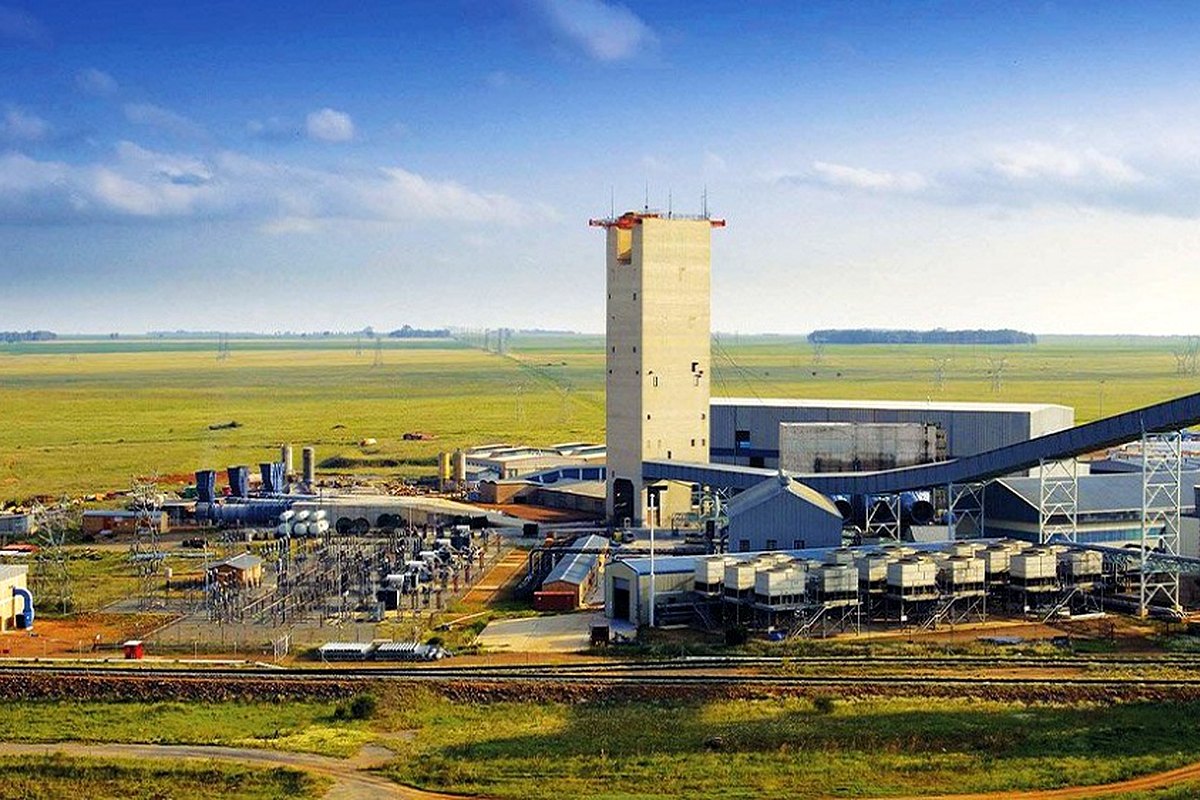 Harmony Gold Mine in South Africa
Beneficiaries were drawn from schools located in rural Leribe
Donation was facilitated by IFO Lapeng
Metro Radio Podcast
Catch our weekly audio broadcast every Friday only on Metro Radio Podcast News.
listen now
HARMONY Gold Mining Company donated 200 shoes and school bags to 288 pupils here last week.
The school bags have small solar panels built in them meant to gather heat so that the learners could be able to light them at night when they study.
Another feature that the school bags have is reflective raincoats so that the pupils are visible when it rains on school days.
The learners who have benefited are from Lisolane Primary School, Mokhachane Roman Catholic Church, Mokhachane Anglican Church of Lesotho (ACL) and Tšepe Government School which are all located in the remote areas of Leribe.
The donation was facilitated by IFO Lapeng, an organisation which fights for human rights and gender equality.
These are some of the schools that do not have adequate resources to produce good results.
Sabelo Mtotywa of Harmony Gold Mining Company says they have always donated to needy pupils in schools in South Africa but this was the first time they came to Lesotho.
He told Maseru Metro that they got an application from IFO Lapeng in Lesotho, asking them to come to the rescue of the vulnerable children to turn their dreams into reality through education.
Founder and President of IFO Lapeng, Rebecca Makhalemele said she approached Harmony under its Corporate Social Investment (CIS) programme to help the needy pupils in Lesotho.
She thereafter identified four schools in Pitseng that were vulnerable and under CSI, the company undertook to offer a helping hand.
Harmony has more than 4 000 Lesotho workers.
"I made the application to the mine in 2019 and got feedback in 2021 that I would be assisted this year," Ms Makhalemele said, adding that said it happened after she had been searching all over to find out how she could help those vulnerable schools.
Enjoy our daily newsletter from today
Access exclusive newsletters, along with previews of new media releases.
"So I thought of the mine because it is extending a helping hand to the countries that it gets migrant labour from including," she said.
The Principal at Lisolane Primary School, Khabo Khalane said the donation brought a collective sigh of relief to his school located at the foothills of Leribe.
Some of his pupils, he said did not even have candles to do their assignments with at night.
"We had to fork money out of our own pockets to buy candles for these pupils so that they could do their assignments," Mr Khalane said.
"Some of them are double orphans while others' parents have gone to South Africa to eke out a living but they never come back. Some pupils would come to school wearing torn clothing and gumboots."
He said learners who could not afford school shoes, made it difficult for them to study under such atrocious conditions.
"Now they will be able to light up their solar panels and do their work without any impediment," he said. "And they will also feel free to do their school work."
One of the guardians, Seepi Maphonngoe, 70, said three of his children were lucky to get a share from the donation as he was struggling to put his grandchildren through education because he was unemployed.
"I have to look after my grandchildren because their parents left home for work in South Africa," he said.
METRO WEATHER FORECAST