business
March 30, 2022
NEO SENOKO
Standard Bank launches bursary fund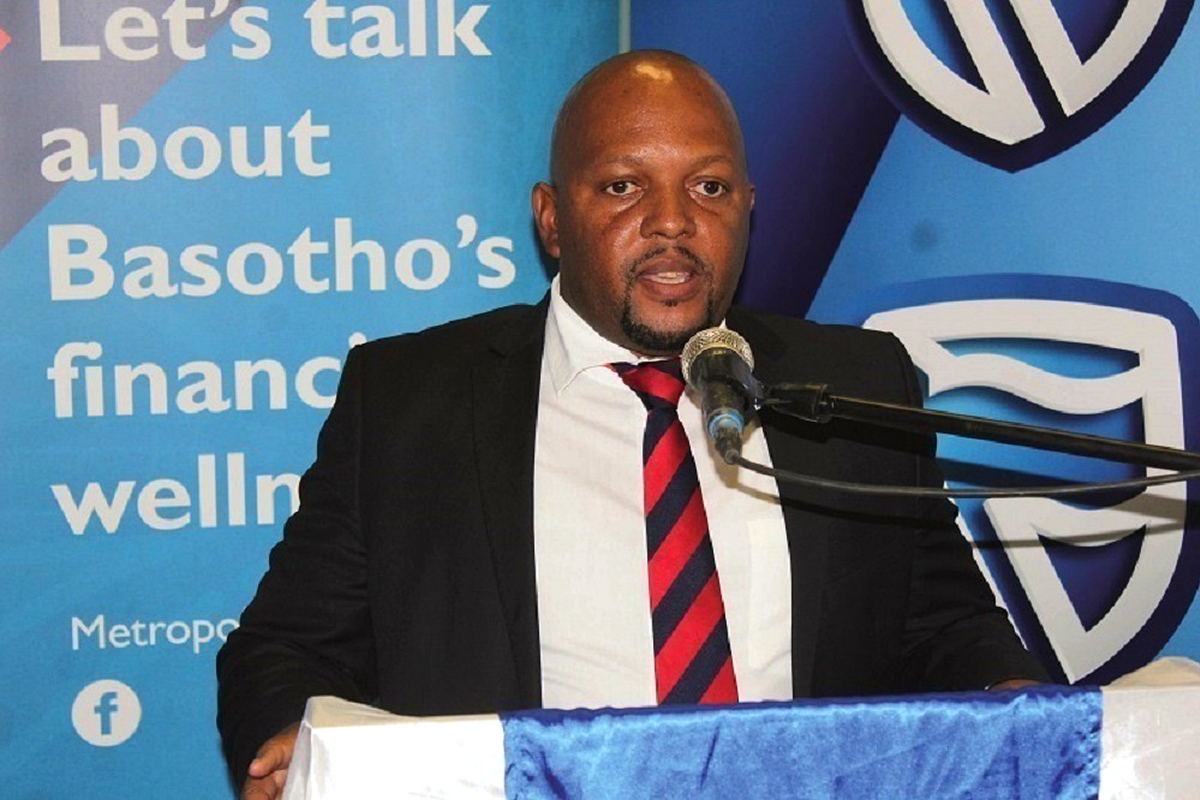 Standard Lesotho Bank Head of Brand and Marketing, Manyathela Kheleli
Fund to support 50 academically gifted pupils from less privileged families
Project aimed at ensuring inclusive and equitable quality education
Metro Radio Podcast
Catch our weekly audio broadcast every Friday only on Metro Radio Podcast News.
listen now
STANDARD Lesotho Bank (SLB) has invested M650 000 into the newly launched bursary fund targeted at needy high school learners.
Dubbed the Standard Lesotho Bank Bursary Fund, the programme is intended to support 50 academically gifted pupils from less privileged families to assist them in acquiring high school education.
The fund is a pilot project for a period of three years.
"As a bank we look at ourselves as a corporate citizen and we have an obligation to give back to the community," said SLB Head of Brand and Marketing, Manyathela Kheleli during the launch last week.
Kheleli said the fund was also in line with the National Strategic Development Plan II of the government of Lesotho and the Sustainable Development Goal 4 of the United Nations (UN) aimed towards ensuring inclusive and equitable quality education and promote lifelong learning opportunities for all.
The fund is further intended to promote academic excellence and shape the next generation of Basotho's talent in order to build national capacity and local human capital to make a meaningful contribution to the country.
The SLB Bursary Fund will commence in 2022 with the initial capital injection of M650 000 to cover all tuition fees and living expenses of qualifying learners.
It is intended for academically gifted pupils from families with a combined monthly income of less than M3 000 per month, at any high school class until they finish their LGSCE examination.
"To be eligible and qualify for the programme, an applicant has to be a Mosotho learner at high school level with an average performance of 70 percent or higher," said Maria Sefuba Jonase from the bank's department of technology and operations.
"Such learners have to be from less privileged families and not sponsored by another organisation."
Enjoy our daily newsletter from today
Access exclusive newsletters, along with previews of new media releases.
The bursary fund also incorporates career guidance, mentorship and psycho-social support to recipients during the tenure of their sponsorship. It is free and open to qualifying Basotho nationals in all the districts who meet entry requirements.
Among its main objectives, the programme is envisaged to decrease the number of pupils who drop out of school, especially at high school level due to financial constraints.
The fund has been recognised by the bank as an initiative that has potential to address the plight of gifted but economically challenged Basotho children who lose out on the potential to be future leaders in the country.
It also responds to a gap in universal access to education, where the government currently provides free primary education and scholarships for tertiary education.
METRO WEATHER FORECAST