sports
March 18, 2022
STAFF REPORTER
Lerato Sechele narrates her journey to the top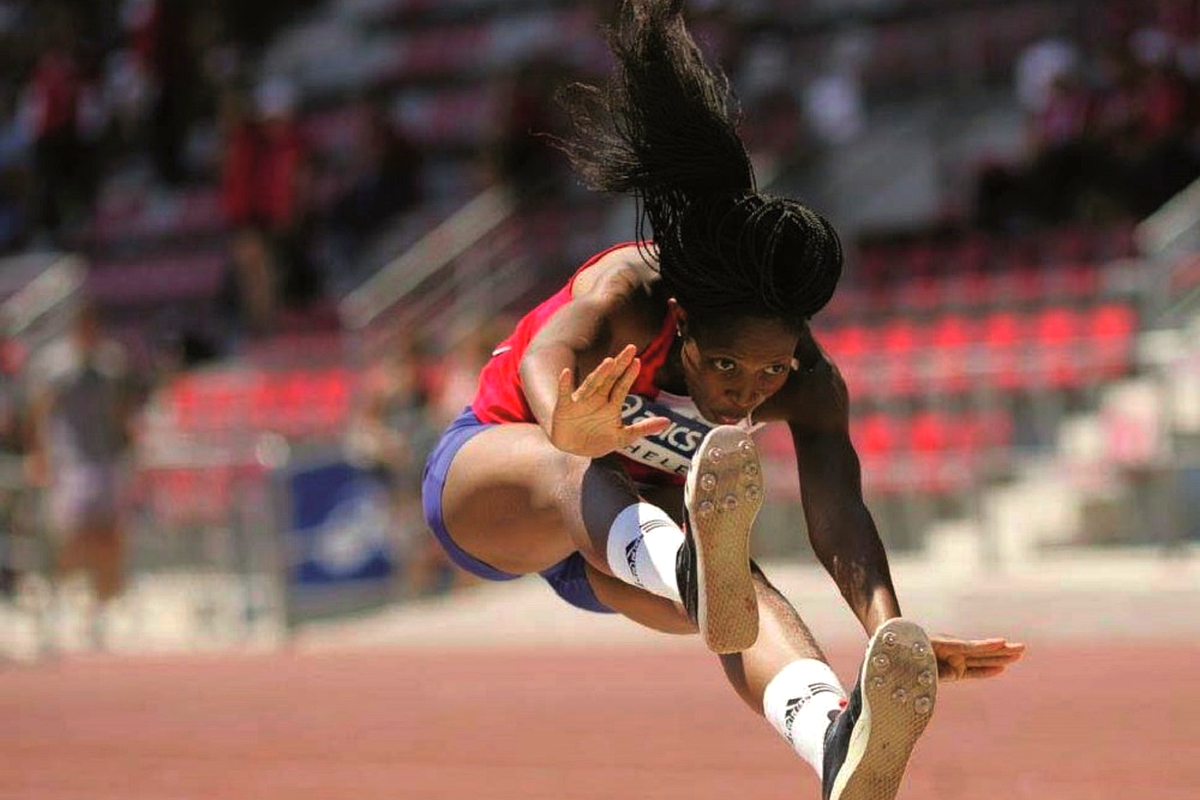 The national triple and long jump champion, Lerato Sechele
She first won a silver medal at the 2009 Africa Junior Championships

She then collected gold at the 2013 Africa Junior Championships
Metro Audio Articles
Catch our weekly audio news daily only on Metro Radio Podcast News.
listen now
TOP Lesotho track and field athlete, Lerato Sechele grew up with a dream to be a successful international sprinter.
But little did she know that her bread would be buttered in triple and long jump, in which she is the country's reigning champion and record holder.
The 26-year-old came to prominence as a junior athlete, winning a silver medal at the 2009 Africa Junior Championships and gold at the 2013 Africa Junior Championships.
Since then, Sechele has never looked back, collecting more accolades, and representing her country at global competitions such as the All-Africa Games, African Senior Championship, the Commonwealth Games, the World Junior Championship as well as the World Athletics meetings.
"To be honest, triple jump wasn't always my passion. I started athletics as a sprinter doing 100m and 200m, which happened to be my favourite," Sechele reveals.
"As for representing the country in international competitions, my big breakthrough came in 2007 when I was doing long jump and short sprints only. I later in 2009 started doing the triple jump as well and never looked back."
Sechele's career grew from strength to strength as she had good support systems by her side, which made life easy to focus on the athletics career.
"My primary school teacher 'Mme Nomasondo Seleteng from Abia club, my ex-coach Reynold Salas from Cuba, my high school teachers and my parents have been my good support systems throughout my career," the athlete says.
"They have been there for me during the good and bad times, inspiring me to work hard towards achieving my goals and they have all motivated me to be who I am today.
"Having good support systems is very important for any athlete to succeed as there are a lot of challenges for one to go through to be able to achieve their goals. It would have been very difficult for me to cope without these support systems that I have," she says.
The triple jump national record holder, who is among several local athletes under the Lesotho National Olympic Committee (LNOC) high performance scholarship, states that she does not regret the decision to switch from being a sprint runner to focus on triple and long jump.
"I am a national record holder in long and triple jump, and I rank among the best triple jump athletes on the continent," Sechele says.
The Maseru-born athlete reveals that representing her country in international competitions and being able to win medals for Lesotho are moments she will cherish for the rest of her life.
"It is always an honour to represent my beautiful country internationally and it is a blessing from God because it's not everyone who gets that opportunity to raise their country's flag among other nations.
"I have been to the Commonwealth Games, where I appeared on fourth position, African Senior Championships, All Africa Games, World Junior Championships and attended major athletic meetings in Europe and other countries across the globe. It is a dream-come true for any athlete to compete in these huge competitions and events.
"I still have a long way to go because I want to improve my performance and be the best not only in Africa, but in the world. I believe I can do so through God and hard work," she says.
Reminiscing on her achievements, Sechele says memories of when she became an African champion as a junior athlete remain fresh in her mind.
"Becoming an African champion in Botswana in 2009 as a junior athlete and later winning a silver medal changed my life. I'm very proud and I still believe that I could have achieved more if sports in Lesotho received good support like in other countries. Well, there has been great improvement in recent years and maybe there will be more support for the next generation of athletes," the 26-year-old says.
"The following year in 2010, I broke the triple jump record which had been set by a female athlete from South Africa though I do not remember her name. From there, I became the best female triple jump athlete on the continent and qualified for the World Junior Championships, which were held in Lille, France.
Enjoy our daily newsletter from today
Access exclusive newsletters, along with previews of new media releases.
"That was followed by a gold medal at the Africa Junior Championships held in Mauritius. The success I enjoyed as a junior athlete laid a good foundation for me as an athlete and I will always cherish that. Those memories always inspire me whenever I think of them," she explains.
Some of the top local athletes under the LNOC high performance scholarship include the likes of 'Neheng Khatala, Bad Boy Toka, 'Mamakoli Senauoane, Machachamise Ntsie, Michelle Tau and Lesotho marathon record holder, Motlokoa Nkhabutlane, who broke the legendary Thabiso Moqhali's 26-year-old record of 2:09:47 in 2018.
"Being in a scholarship is very helpful because catering for an athlete is quite an expensive exercise. It would be more difficult for one to reach the high level without this kind of support. There is a lot of financial support that is needed for an athlete to be a success story," she concludes.
METRO WEATHER FORECAST