sports
Jan. 31, 2022
OWN CORRESPONDENT
Likuena prepare for Africa Cup of Nations qualifiers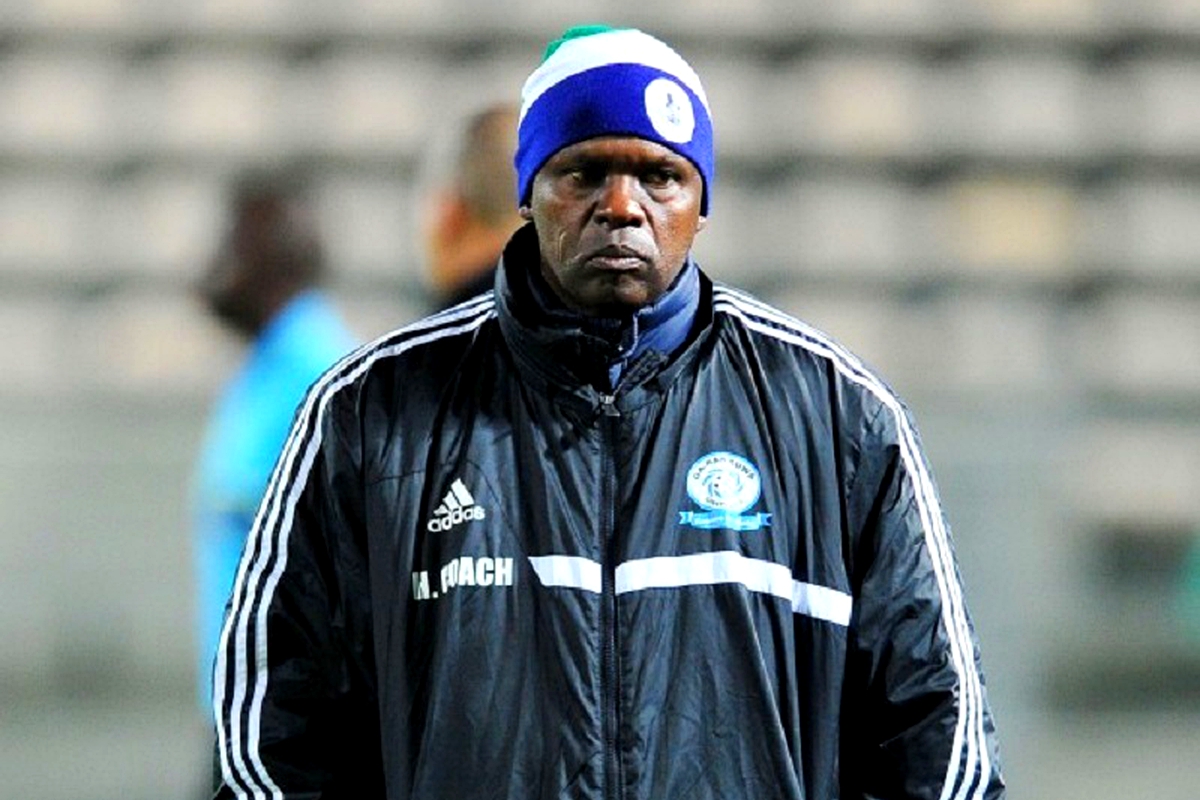 Likuena interim coach, Leslie Notsi
Coach Leslie Notsi assembles a 27-man provisional team of locally based players
The national team is pitted against Seychelles in preliminary round matches
Metro Radio Podcast
Catch our weekly audio broadcast every Friday only on Metro Radio Podcast News.
listen now
LIKUENA have started preparing for the upcoming 2023 Africa Cup of Nations preliminary round matches against Seychelles scheduled for March.
The team's interim head coach, Leslie Notsi has assembled a squad of 27 locally based players, who reported for training from January 24th.
He said the two matches against Seychelles were a must win for his charges in order to secure qualification for the groups stage of the tournament to be staged in Ivory Coast.
"The players know how important these games are to us as a country because we have to make it to the groups stage of the qualifiers," Notsi said, adding that he was happy all the players they called had shown up for training.
"They all look committed and ready to die for their country," he said.

Enjoy our daily newsletter from today
Access exclusive newsletters, along with previews of new media releases.
Likuena provisional squad:
Goalkeepers: Teboho Ratibisi (LDF), Sekhoane Moerane (LMPS), Monaheng Ramalefane (Matlama).

Defenders: Rethabile Rasethuntša (Linare), Kopano Tseka, Refiloe Mothae, Thabang Malane (All LCS), John Mohai and Rethabile Mokokoane (Matlama), Basia Makepe (LMPS), Motlomelo Mkhwanazi (Bantu)

Midfielders: Lisema Lebokollane, Thabo Matšoele, Moteloa Khemisi, Jane Thabantšo (Matlama), Tieho Ntulo (Lioli), Lehlohonolo Fothoane, Thabo Lesaoana, Neo Mokhachane, Jane Tšotleho, Tsepang Sefali (Bantu), Tumelo Ngatane (LCS), Letlatsa Moshoeshoe, Koete Mohloai and Tšepo Toloane (LDF)

Forwards: Katleho Makateng (LDF) and Teboho Pita (Matlama). LeNA
METRO WEATHER FORECAST